How the CHIP Reverse Mortgage helps you with your cash flow over the holiday season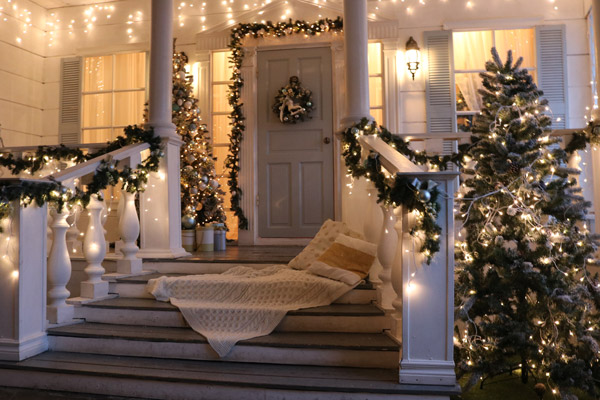 The holiday season is certainly a time filled with joy, but it can be a very expensive time of year. Between gifts, travel, decorations, parties, and food, Canadians find themselves spending more during the season. According to a study by Ipsos, 46% of Canadians are stressed about the holiday season and think inflation will make it more difficult to buy gifts.
Despite inflationary concerns, Canadians aren't holding back on their holiday spending; A survey conducted by the financial post revealed that 50% of Canadians will turn to their credit cards for financial relief this festive season. Since credit cards have some of the highest interest rates, consumers will have balances carrying over into the new year leading to credit card debt. Today, credit card debt is at an all-time high as usage reaches historic heights.
How the CHIP Reverse Mortgage can help
If you're worried about racking up charges on your credit card this holiday season, the CHIP Reverse Mortgage by HomeEquity Bank can help. The CHIP Reverse Mortgage is a financial solution for Canadians over the age of 55 that gives you access to up to 55% of your home's equity in tax-free cash.
The money received can be used however you wish. This could include consolidating debt, including credit cards, handling unexpected expenses, or increasing cash flow during expensive periods, such as holidays.
There are a couple of advantages the CHIP Reverse Mortgage has over regular credit cards. First, the CHIP Reverse Mortgage has much lower rates than your typical credit card. Second, there are no monthly mortgage payments with the CHIP Reverse Mortgage until you decide to sell or move*. This can help increase monthly cash flow and relieve the stress of holiday debt payments.
The flexibility of the CHIP Reverse Mortgage also makes it an attractive solution. You don't have to take the full amount of the reverse mortgage you qualified for; you can access funds whenever the need for cash flow arises – for the holidays, a summer vacation or even the next holiday season. The choice is yours!
For further details and to see how the CHIP Reverse Mortgage by HomeEquity Bank can help you, please contact your DLC Mortgage Professional. 
*You must continue to pay your property taxes and insurance and maintain your home in good condition.
Published by HomeEquity Bank