So, you need a tenant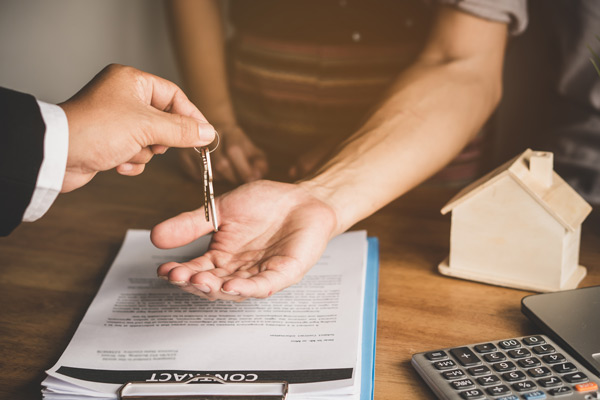 If you have a basement suite or rental property and you are currently looking for a tenant, there are some things to know! Whether this is your first tenant or you have other rental properties, it is a good idea to familiarize yourself with the specifics to ensure a harmonious tenancy.
As always, your responsibility as the landlord is to keep your rental properties in good condition and ensure they meet health, safety, and housing standards. However, as a landlord, you also have additional responsibilities around the rental agreement and tenant regulations.
Tenancy Agreement
Landlords are required to prepare a written agreement for every tenancy. Bear in mind, if this agreement is not prepared the standard terms for your province will still apply, especially if a security deposit is paid. This agreement should clearly outline the following:
● Who the agreement is between
● The length of the tenancy
● Rent amount and due date
● Required deposits (if any)
● Pet restrictions (if any)
● Additional terms (smoking or non-smoking, etc)
The tenancy agreement should also outline if there is the ability to add a roommate, and whether or not utilities, parking, storage, laundry, etc. are included.
Deposits
Typically, a security or damage deposit is requested by the landlord to establish tenancy and cover any unexpected issues that may arise. The deposit can be no more than half of the first month's rent.
If you are charging a pet deposit fee, note that guide or service pets are exempt from any damage deposits. In addition, you cannot charge fees beyond the pet damage deposit.
Move In
To ensure the move-in goes smoothly, tenants and landlords should schedule a move-in time that works for everyone. At the beginning of the tenancy, you may also consider an inspection before the new tenant has moved in to ensure
everyone is on the same page and the condition of the unit is clear in regard to any potential damages or fixes needed.
As a landlord, you are also responsible for changing the locks (at your cost) should the new tenant request it.
Additional Considerations
As a landlord, you will want to assess the suitability of any new tenant before signing the agreement. There are a few things you can do to ensure a smooth process and the right choice of tenant:
● Ask for proof of identity
● Thoroughly check all references
● Contact previous landlords to ask about rental and payment history ● Conduct a credit check to confirm income and financial suitability ● Get the names of all persons to be living in the rental unit
Once you have reviewed the above, you will be in a good position to determine if the potential tenant is a good fit for the rental space.
However, keep in mind that you cannot refuse to rent to a tenant based on any discriminatory aspects such as race, gender, sexual orientation, religion, etc. In addition, you cannot refuse to rent to individuals on income assistance.
While it can seem like a lot, with the proper preparation and understanding of tenant laws and regulations in your area, you can ensure a smooth and successful rental process!
Published by DLC Marketing Team