Top 8 Questions About Reverse Mortgages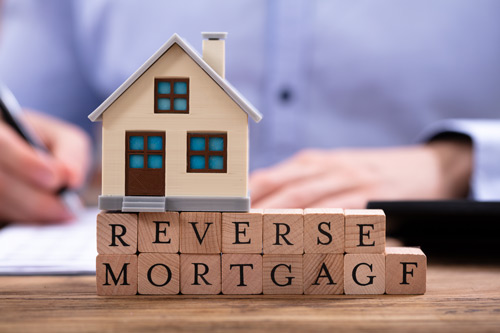 Written by Mich Sneddon, CPA, CA – Reverse Mortgage Pros
Having completed dozens of reverse mortgage deals, there are some questions that I find I get over and over again.
So today I thought I'd write a piece on the 8 most common reverse mortgage questions that people in Canada have regarding reverse mortgages.
1. if i have an existing mortgage on the property, can i get a reverse mortgage?
Not only is this the most common question regarding reverse mortgages, it is actually one of the most common uses for a reverse mortgage – to pay off the current mortgage and eliminate that payment and help with monthly cash flow. However, it is important to realize that you would need to qualify for enough to pay that existing mortgage in full.
For example: If you have $70,000 remaining on the mortgage, you would need to qualify for at least $70,000 to be eligible for a reverse mortgage. If you owe $70,000 and qualify for $100,000 in reverse mortgage funds, the $70,000 would be paid first and you would be left with the remaining $30,000.
The good news is that the reverse mortgage funds can also be used to pay any penalties or charges for paying out your mortgage as well. However, the existing mortgage must always be paid off using the reverse mortgage funds and you get to keep whatever is left. Essentially, you are swapping your mortgage with a reverse mortgage and keeping the excess cash.
2. can i pay the interest or make payments on the amount i receive?
Yes, you can make monthly interest payment if you choose and you can also pay up to 10% of the amount borrowed (1 payment per year) if you wish.
However, you also have the option to pay nothing at all until you sell the property or until you pass away. Most people choose this option but it is nice to know that you can pay the interest every month (essentially turn the reverse mortgage into the same thing as a Home Equity Line Of Credit).
3. how do you determine how much i qualify for? i thought i could get 55% of my home value?
This is a common question that we get. It is important to note that you can qualify for up to 55% of the value of the property and not everyone will get this amount. The words 'up to' are very important in this statement.
To determine how much you qualify for, four different factors are used: The ages of all applicants, the property value, the property location (postal code) and the property type.
Here is a quick example for all 4 factors: Someone aged 80 will qualify for more than someone aged 60; someone in a city will qualify for more than someone in the countryside; someone with a property value of $500,000 will qualify for more than someone whose value is $200,000 and someone who lives in a detached house will usually qualify for more than someone who lives in a Condo.
4. i'm 60 but my wife is 53, can we still qualify?
Unfortunately, no. Both applicants need to be 55 or over to qualify. Even if just one of you is on the title, because it is deemed a 'matrimonial home' (meaning that the husband and wife both have a legal right to the home, by nature of being married) both of you need to be 55 or over.
5. what is involved in the application?
Reverse mortgages aren't as difficult a process to go through as a traditional mortgage. However, you aren't going to simply be given the money either – remember you are still talking about large amounts of money here and the lender is a Schedule A bank.
Your credit score and income are not usually significant factors in the application – but the lender will still check these. In addition to this, proof of identity and other such paperwork is required.
An appraisal is always required and is the first step – so the lender can identify the market value of your home and therefore how much they can lend. However, it is possible to get a 'quote' before this.
6. what if i want to sell my home?
You can sell your house at any time if you have a reverse mortgage. The mortgage amount (plus any accrued interest and prepayment penalties, if any) would then be paid from the proceeds of the sale. The process would be exactly the same as if you had any other kind of mortgage or HELOC on the property.
7. will i still own my home?
Yes, you will remain on the title for as long as you or your spouse live in the property and you can never be forced out of your home because of a reverse mortgage. In fact, from this point of view a reverse mortgage is 'safer' than a traditional mortgage. Under a traditional mortgage, you could lose your home for not paying your monthly mortgage payments. Since no such payments exist for a reverse mortgage, there is no such risk.
8. if i sell my house, can i re-apply for another reverse mortgage on my new property?
Absolutely! As long as the property is your primary residence – but just remember that you would need to qualify for enough to pay any mortgage on the new property. Reverse mortgages can be used for purchases in this way.
If you have any questions, please contact your local Dominion Lending Centres mortgage expert.
Published by DLC Marketing Team