Unlocking Home Equity: The Benefits of a Reverse Mortgage vs a HELOC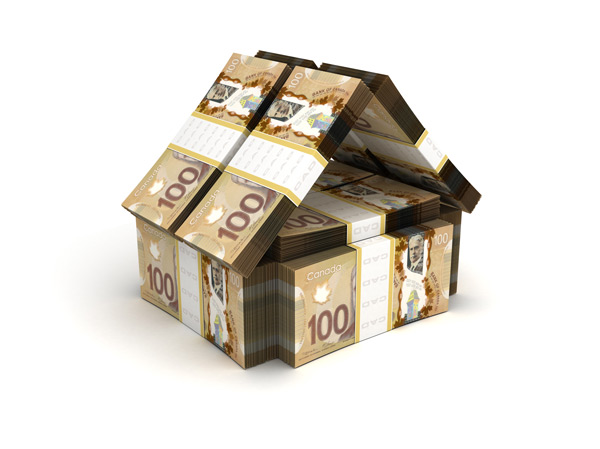 Do you need help to meet your retirement income needs? With rising inflation, accessing sufficient cashflow for your desired lifestyle can be challenging. However, with over 70% of Canadians owning their homes, tapping into home equity can be the cashflow solution you need.
Tapping into Home Equity
If you want to remain in your current home, a home equity line of credit (HELOC) and a reverse mortgage are two of the most popular ways to access your home equity.
Take out a HELOC. HELOC lenders typically allow you to access up to 65% of the value of your home. You can borrow money as needed (based on an agreed-upon amount) and are only required to make minimum monthly interest payments on the amount taken out. Unlike traditional mortgages, there is no obligation to make scheduled payments towards the line of credit, and you have the freedom to repay the line of credit at your convenience.
Get a reverse mortgage. Another way to access the equity in your home is through a reverse mortgage. If you're a Canadian aged 55 or better, the CHIP Reverse Mortgage by HomeEquity Bank allows you to access up to 55% of your home's value and turn it into tax-free cash. There are no monthly mortgage payments while you live in the home; the full amount only becomes due when you move or sell your home. You can receive the funds as a lump sum or in regular monthly deposits. You can use the cash for any financial needs, including health care costs, home renos, debt consolidation or lifestyle expenses.
Advantages of a reverse mortgage
One of the biggest advantages of the CHIP Reverse Mortgage is that there are no monthly payments, but there are many more! Here are some of the other benefits of the CHIP Reverse Mortgage:
● Simplified underwriting. The proceeds of the CHIP Reverse Mortgage are not based on income but on your age and the value of your residence.
● No need to requalify. A regular HELOC from a bank may subject the borrower to continuous credit score checks over time, affecting the ability to access a HELOC when needed. 
● Spousal impact. The death of a spouse does not affect a reverse mortgage, unlike a HELOC, which may trigger the bank to review the credit score and income of the surviving spouse.
● Rate stability. For fixed-rate terms, the reverse mortgage rate remains locked for the term, while HELOC rates fluctuate with the Bank of Canada's prime rate, potentially increasing borrowing costs.
Contact your Dominion Lending Centres mortgage expert to learn how the CHIP Reverse Mortgage can help you boost your retirement income.
Published by HomeEquity Bank