What Is The Home Buyers Plan?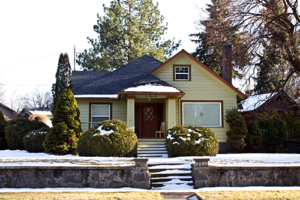 The Home Buyers Plan (HBP) allows first-time homebuyers to borrow from their RRSPs for a down payment. It allows first-time homebuyers to borrow $25,000 from their RRSP tax-free. The only catch is that this $25,000 must be paid back over 15 years following the withdrawal. Don't think of the HBP as free money; it's more like a loan to yourself.
Why Bother With The Home Buyer's Plan?
Your RRSP is a resource that you should take advantage of when need be. Many of us have automatic contributions made to our RRSPs done on our behalf by our employers and that money is effectively locked in until retirement. It's important to save of course, but not having access to all your funds can make purchasing a home difficult. Fortunately, the HBP allows you to access that locked-in money with no tax penalty.
HBP Eligibility Requirements
You must be a first-time homebuyer

You must enter into a written agreement to buy or build a home

You must be a Canadian resident

You must use the home as your principal residence

You cannot own the home for more than 30 days before your HBP withdrawal

You have to build or buy your home before October 1 of the year following your withdrawal
What Is The HBP Withdrawal Process Like?
To make an HBP withdrawal, you must complete a T1036 form. You then bring this form to your RRSP administrator (most likely your bank) and they will take out your money so it's not subject to RRSP withholding tax.
Beginning in the year following your withdrawal, you must repay your RRSP 1/15 of what you took out every year. For example, if you withdrew $15,000, you must repay at least $1000 annually. To let the CRA know that you've made a repayment to your RRSP, you must fill out the CRA Schedule 7 form.
HBP Pros
This money has been tax-sheltered, meaning there's more of it

This money is normally not accessible to you until retirement

HBP's loan terms are generous – you don't have to start paying until about a year and a half after your home purchase

If you'd like to pay your loan early while you have the cash to do so, you can – there's no penalty for paying ahead of schedule

You'll never get a better interest rate – the HBP is an interest-free loan to yourself over 15 years
HBP Cons
It's still a debt that you have to pay

There is a lost opportunity cost of RRSP investments – the $25,000 you take out now doesn't get a chance to grow tax-sheltered

If you have paper losses in your RRSP portfolio, you could be turning those paper losses into real losses by selling investments and withdrawing them

There are time constraints involved, i.e. you must apply for your HBP before you live in your home for more than 30 days
About Collin Bruce
Collin Bruce is a mortgage broker/agent located in Edmonton Alberta. We match home buyers with mortgages and mortgage insurance that fit their needs. If you're looking to buy a home, get in touch, we'll set you upright.