What You Should Consider Before Buying A Condo In Edmonton
There are many reasons why you'd pick a condo over a duplex, townhome, or detached house, but there are also a few reasons why a condo might not be the right choice for you. When considering a condo purchase, you need to ask yourself, is a condo lifestyle something you want?
The Advantages of Condo Ownership
Condos are relatively low maintenance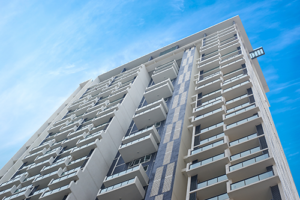 Condos still need to be maintained, but most of the time, you're only responsible for what's inside. Condo maintenance staff will take care of everything outside your unit. This means no grass cutting, no garden maintenance, no snow shoveling, no painting, and no roof repairs.
Most condos offer on-site luxuries
Most condos offer onsite luxuries exclusive to condo owners and their guests. These luxuries include swimming pools, hot tubs, saunas, gyms, basketballs courts, squash courts, and rec rooms that you can book for parties.
Some condos offer specific lifestyles
Certain condos cater to specific groups and lifestyles. Condos can be adults only, retirees only, pet-free, animal-friendly, and high-end luxury. These condos often advertise to specific groups and have policies in place to ensure certain behaviours are enforced.
Condos are often located in city centres
Condos are a common sight in downtown Edmonton. Because of unaffordable land costs, high-rise condos are often built to provide living spaces to singles and small families. Downtown high-rises give convenient access to transit, shopping, restaurants, entertainment, and nightlife. Combined with stunning skyline views and the ability to work in the city with little to no commute time, downtown Edmonton condos can be a very attractive choice.
Condos are often more affordable than detached homes 
While it varies by location, condos are often more affordable than detached homes. When purchasing a detached house, a good portion of the cost goes to the land itself. The house might be in a poor or unliveable condition, but the land can still cost hundreds of thousands of dollars.
The Disadvantages of Condo Ownership
You owe a portion of all maintenance costs
Even if you don't use a condo's facilities, you still have to pay maintenance for their upkeep. You might not swim, go to the gym, or even use your parking space. That said, even if you never use your condo's amenities you're still getting something out of your condo payments. Your monthly condo fees are pooled and saved up for emergencies such as roof replacements, electrical issues, elevator repairs, and so on.
Condo fees can go up
While condo fees are fairly consistent, older buildings may require more upkeep or repairs and may increase monthly fees to cover these expenses. Make sure you check into your condo policy on increasing fees and check your condo meeting minutes to see if there are any large upcoming costs.
Condos don't appreciate in value the way houses do 
While most Edmonton real estate will appreciate over time, condos will only increase a little compared to single-family houses. This is mostly due to land increasing in value. With condos, you don't own land, you own a unit, with little opportunity for expansion or improvement.
About Collin Bruce
Collin Bruce is an independent mortgage broker that services Edmonton and the Greater Edmonton area. Are you a first time home buyer looking to enter the condo market? If so, contact us. Our mortgage agents will find you the best mortgage interest rates and mortgage insurance products available on the market.