Alberta title fraud caught: why expertise matters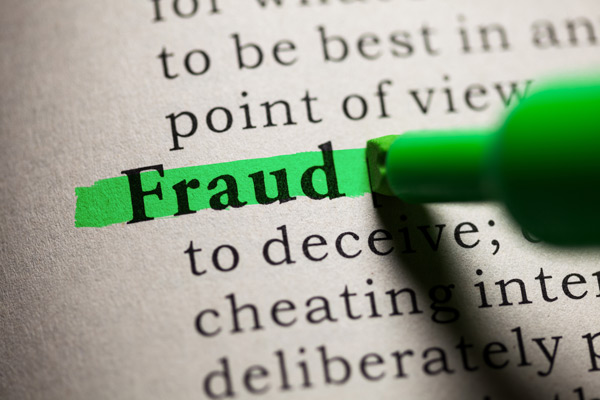 Think title fraud is just a risk in places like Toronto and Vancouver? Think again. FCT just prevented $400,000 of fraud in a city of 20,000.
It seemed like a standard refinance deal from a community east of Calgary, just a homeowner leveraging some of their equity. But the owner had nothing to do with the deal.
The underwriter working on the transaction spotted an issue with one of the ID pieces she received. She escalated the issue to the Certified Fraud Examiner (CFE) on our underwriting team. Our CFE quickly noticed more issues with the "owner's" ID, and with the deal in general.
A fraudster had impersonated the homeowner and was trying to walk away with almost half a million dollars, leaving them with the monthly mortgage payments. We quickly put a stop to the transaction and notified the lawyers involved in the deal.
what would have happened if the fraud succeeded?
Imagine being that homeowner if there hadn't been experts looking at the deal and asking the right questions. Restoring an owner's title can take tens of thousands of dollars—that expense would have fallen on the owner out of nowhere. How many homeowners have enough money ready to handle that kind of emergency?
Cases like this show just how important it is to work with experts in fraud prevention on every deal. The perception that fraud is an Ontario-only threat gives fraudsters more room to maneuver in other regions. Homebuyers and real estate professionals across Canada need to stay vigilant as the rate of fraud rises.
Remember, there's at least one fraudulent deal every week. How will you know if your deal is that attempt?
how to protect yourself against title fraud
Whether you're a homeowner, homebuyer or legal professional, you need protection against title fraud. The consequences can be disastrous: consumers can be out tens or hundreds of thousands of dollars, and without a way to compensate for that loss, the fraud poses a risk to the legal professional who conveyed the deal, as well.
WORK WITH THE EXPERTS
The best way to protect against the consequences of fraud is to stop it in its tracks. FCT's underwriters identified $350 million in suspicious residential transactions in 2022 alone. We have the experience and the expertise to help keep consumers and professionals alike safe.
TITLE INSURE EVERY DEAL
If a fraudster succeeds, title insurance is often the only recourse to make victims whole. It can cover claims in the hundreds of thousands, and carries a duty to defend. That means FCT takes on the responsibility of resolving the situation—hiring investigators, retaining counsel and arguing the case in court if need be.
Learn more about residential title insurance.
With such a high rate of fraud, there really is no substitute for title insurance. As a legal professional, any deal that comes in could be a scam. As a homebuyer, any home listed for sale could have been listed by a fraudster.
Title fraud is rising—don't leave yourself at risk. Rely on the experts and the protection of an existing homeowner's policy from FCT.
Insurance by FCT Insurance Company Ltd. Services by First Canadian Title Company Limited. The services company does not provide insurance products. This material is intended to provide general information only. For specific coverage and exclusions, refer to the applicable policy. Copies are available upon request. Some products/services may vary by province. Prices and products/services offered are subject to change without notice. ®Registered Trademark of First American Financial Corporation. Published by FCT